EQ Bank Card
Finally, a bank with a card that makes bank.
Free withdrawals from any ATM in Canada
Cash back** on every purchase
Earn 2.50% interest* right up until you spend
No FX fees1, monthly fees, or other hidden fees
The EQ Bank Card is not currently available in Quebec.
Free withdrawals

from any ATM in Canada

We don't charge you any of the annoying fees you're used to at other banks, but we can't stop them from charging you at their ATMs. What we can do, though, is pay you back when they do. Banks and other ATM service providers charge you, EQ Bank refunds you within 10 business days.
No FX fees1, monthly fees, or other hidden fees
We know you're here to make, so we don't take any fees when you're making a purchase online, in-store, or paying a bill like for your phone or internet. That means no credit card surcharges, ATM fees, transaction fees, foreign transaction fees1, monthly fees, or inactivity fees. Other banks or service providers might charge you on their end, but we won't.
The card that makes without the take
High interest until you spend. Cash back** when you do.
And zero hidden fees when you use your card.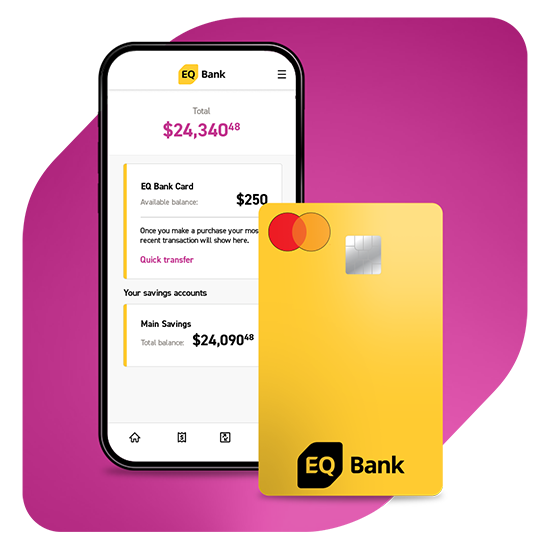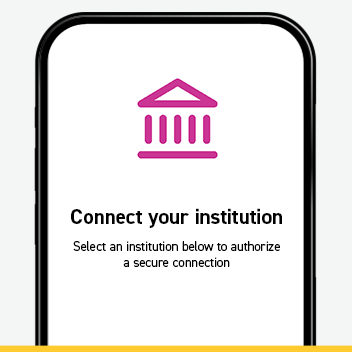 Open and fund a Savings Plus Account
Sign up to EQ Bank in a matter of minutes to open a Savings Plus Account. From there, fund your account and order a free card in a few quick taps.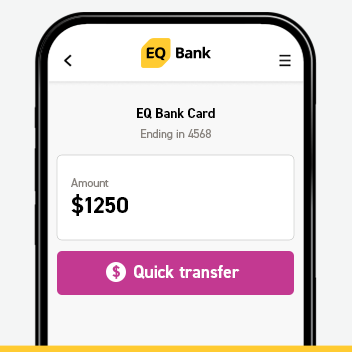 Add money to your card
Once you receive and activate your card—it's easy—load it up in seconds by moving money from your Savings Plus Account or Joint Savings Plus Account, and get ready to spend smarter!
Are you ready for a card that earns more without hidden fees? Open a Savings Plus Account in minutes to get started.
Get your free card
Need more info about the Savings Plus Account? Learn more
Get the answers
Is the EQ Bank Card a debit card?
How does an EQ Bank Card compare to a debit card?
How does an EQ Bank Card compare to a credit card?
Will I be charged fees for using the EQ Bank Card?
Do you charge any fees for Canadian ATM withdrawals?
Have more questions? Visit our full FAQ.
Ask questions
Ask our friendly Chatbot anything or connect with a Customer Care Specialist.