HOLD FUNDS POLICY
Equitable Bank's Hold Funds Policy1 is based on the regulations set in the Bank Act, and the rules established by Payments Canada. For the purposes of this policy, "cheque" also includes certified cheques, bank drafts, money orders and other instruments.
How it works
When you make a deposit into your personal bank account with us, we will place a hold on your deposit to verify that the funds will be available from the account of the other financial institution on which the cheque is drawn. Although the deposit will be reflected in your account balance immediately, your ability to access the entire amount of your deposit will be restricted until the hold period expires. This means that you will be unable to withdraw, transfer (Electronic Funds Transfer (EFT) or Interac e-Transfer® ) or pay bills using funds that are being held.

Subject to the exceptions below, the normal length of time we will hold funds is 5 business days after the date of deposit. The maximum hold periods for encoded Canadian dollar cheques or items drawn on a Canadian financial institution are illustrated below: :
| Amount of Deposit | Maximum Hold Period |
| --- | --- |
| $1,500 or less | 5 business days2 after the day of deposit |
| Over $1,500 | 8 business days2 after the day of deposit |
The expiry of the hold period means that you can access the entire amount of your deposit, but it does not guarantee that the cheque cannot be returned to us unpaid. You are financially responsible for any items that you deposit, and if a cheque is returned unpaid at any time (for example, due to insufficient funds, a stop payment order or a forged signature) either during or after the expiry of the applicable hold period, we have the right to charge the amount of the cheque or item to your account.

In general, up to $100 of each cheque you deposit to your personal bank account will be available for withdrawal on the business day following the day of deposit. If the deposit is made by EFT, access to the first $100 will not apply.
Exceptions
We may extend the maximum hold periods or we may refuse to accept a cheque in some circumstances, including (but not limited to) if:
We have reasonable grounds to believe that the cheque has been deposited for illegal or fraudulent purposes.

The cheque:

has been endorsed more than once;
is deposited six (6) months or more after the date of the cheque;
is not encoded with magnetic ink character recognition or is not readable by clearing and processing systems (e.g. has damaged or mutilated encoding).
In addition, the first $100 of each cheque may not be available for withdrawal if your account has been open for less than 90 days, at our discretion.
Equitable Bank's Hold Policy is subject to the agreements that govern your EQ Bank account. Should you have any concerns regarding our Hold Policy, please contact our Customer Care at 1-844-437-2265 (844-4EQ-BANK) or follow our Customer Complaint Handling Procedures found at eqbank.ca.
1This policy only applies to cheques issued in Canadian dollars and drawn on a financial institution branch located in Canada. Equitable Bank does not accept cheques from financial institutions outside of Canada, nor do we accept cheques in any other currency.
2The term "business day" refers to weekdays only and excludes Saturdays, Sundays and statutory holidays.
Interac® is a registered trade-mark of Interac Inc. Used under licence.
Sending money overseas just got easier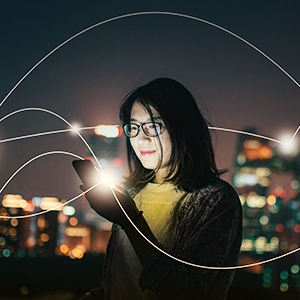 TransferWise makes international money transfers, fast, simple, and fair.

Use your EQ Bank Savings Plus Account and TransferWise to send money where it needs to go, with no hidden fees, mid-market rates and quick turnaround times!
Learn more
Remind me later
No thanks