Podcast: Andrew Moor on building a digital bank and the importance of an open banking framework in Canada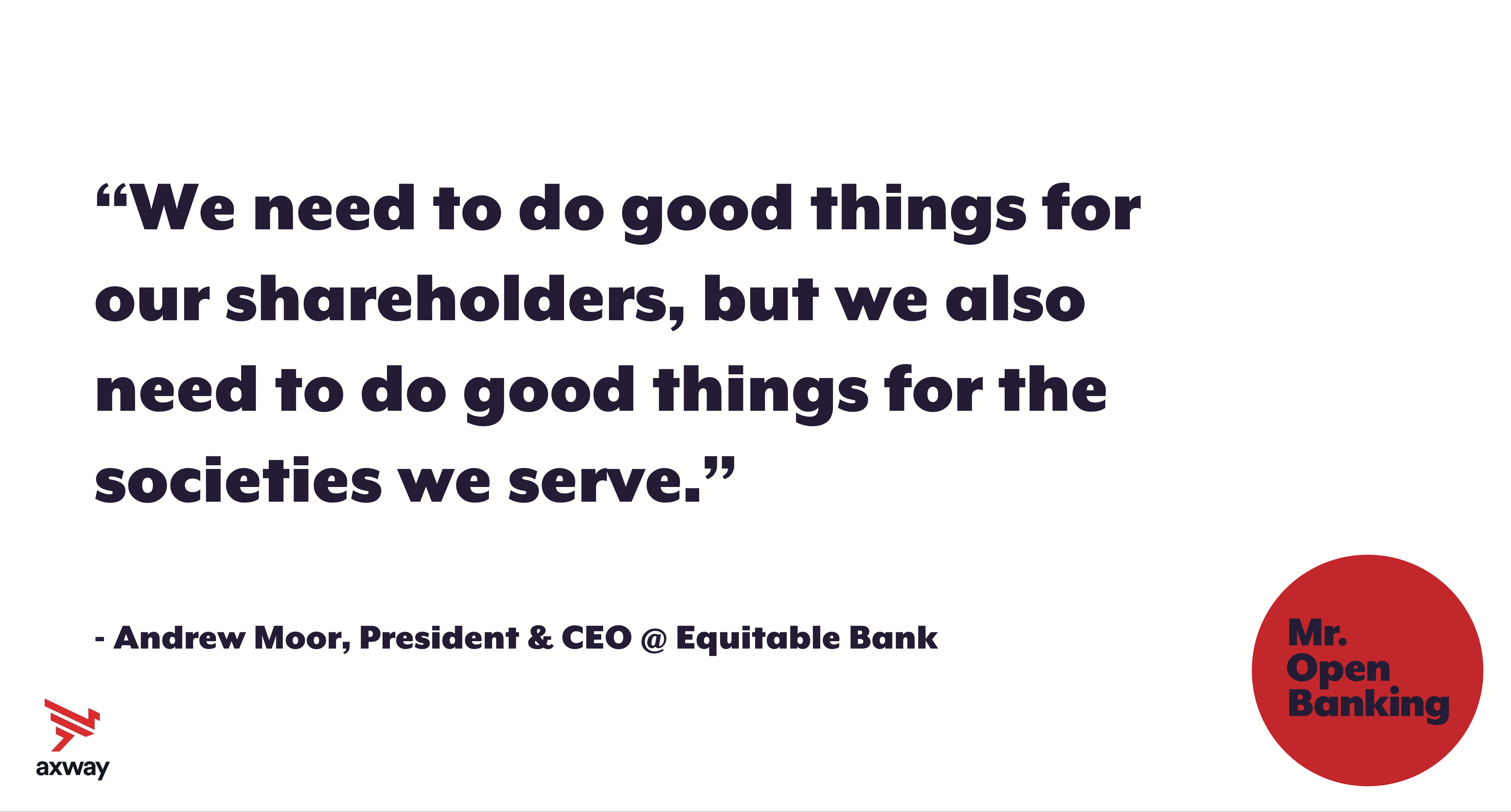 Mr. Open Banking is the only podcast dedicated to open banking, our podcast strivesto be one of the key voices in the global open banking community.
On this episode, host Eyal Sivan and Andrew Moor discuss how the concept of digital disruption is no longer revolutionary for most businesses. In fact, digital transformation has become a prerequisite for ensuring you're not left behind. Although banking is often perceived as a dated industry, banks are no strangers to digital disruption, dating back to the inception of ATMs. Yet disruption today is catapulting beyond familiar ground. The emergence and exponential development of the Internet has eliminated costs associated with running a bank and reaching your customers, costs that were previously considered fundamental. This opens up the door for competition and innovation, creating an environment where savvy customers demand intuitive, customized digital experiences from everyone they deal with - including their banks. In this episode, Eyal sits down with Andrew Moor, President and CEO of EQ Bank, Canada's Challenger Bank. EQ is committed to exploring how banks can leverage technology to improve the societies in which they operate, so it comes as no surprise that they are strong advocates of open banking.
Specifically, Eyal and Andrew discuss:
The Canadian banking landscape;
The role of the big five banks;
Infrastructure modernization for open banking;
How to succeed at launching a digital bank;
Business models for banks in the open space.