Say hello to high interest GICs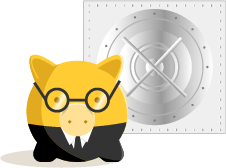 We're excited to let you know we now offer GICs. Earn up to 3.50% interest* guaranteed with full protection on the principal you invest. Get secure, high rates with special term options.
Learn More
Tell Me Later
Not Interested
Nous sommes désolés
« The Exchange » n'est pas disponible en français.
Retour
Great stories you won't find anywhere else.
Stay up to date with the latest in money, design, culture and technology by subscribing to The Exchange.