Summer of Savings
Open an EQ Bank Savings Plus Account for your chance to win 1 of 10 prizes of $150!
Sign up now
How to win:
1. Open your first EQ Bank Savings Plus Account at eqbank.ca before July 31, 2017.
2. When you are finished signing up and your first deposit clears, you will get a welcome email from the bank.
3. Reply to that email and include "Enter Summer of Savings Contest" in the body of the email.
By opening an account and replying to the welcome email, you are accepting the rules and regulations of this contest.
2.30%*– everyday great.
Pay bills and transfer funds from one account
No minimum balance to maintain
Unlimited day-to-day-transactions
5 free Interac e-Transfers a month
No monthly fees
Open an EQ Bank Savings Plus Account
*Interest is calculated daily on the total closing balance and paid monthly. Rates are per annum and subject to change without notice.
Interac e-Transfer® is a registered trade-mark of Interac Inc. Used under licence.


"SUMMER OF SAVINGS" CONTEST OFFICIAL RULES - CONTEST IS NOW CLOSED
1. Contest period
The EQ Bank "Summer Savings Sweepstakes" Contest (the "Contest ") begins on June 13, 2017 at 12:00:01 a.m. Eastern Standard Time (EST) and ends on July 31, 2017 at 11:59:59 p.m. EST (the "Contest Period").
2. Eligibility
To be eligible, participants must open and activate an EQ Banks Savings Plus Account during the Contest Period and must have an active EQ Bank Savings Plus Account as of the selection date. The Contest is open to residents of Canada (excluding Quebec) who have reached the age of majority in the province in which they reside by the start of the Contest Period.

Employees, officers, directors, agents and representatives of Equitable Bank (the "Sponsor") , or any member of their immediate families (defined as parents, siblings, children and spouses) with whom they reside, or any other person related to the administration of the Contest, including advertising and promotion agencies, and advertisers, are not eligible for the Contest. Contest is not open to existing EQ Bank account holders.
3. Prizes and Winner Selection Criteria
Ten (10) winners will be selected by random draw from among all eligible Contest entries. There are ten (10) prizes of $150 (each, a "Prize") available to be won. Once winners have been contacted and qualified for the prize per section 5, each winner will have $150 deposited into their new EQ Bank Savings Plus Account. The Prize must be accepted as awarded and there is a limit of one (1) Prize per account and per person. The draw will take place in Toronto, Ontario at approximately 12:00 p.m. on August 15, 2017 (the "Selection Date"). All amounts are in Canadian dollars.
4. How to Enter
No purchase necessary.
To enter the Contest, follow the on-screen instructions to open your EQ Bank Savings Plus Account. To be eligible for the Contest, you must open an EQ Bank account during the Contest Period, and reply to the welcome email from EQ Bank confirming your account activation with the code, "SUMMEROFSAVINGS". We will accept a valid reply up to 11:59 p.m. EST on August 14, 2017. An activated account will automatically earn an eligible participant one (1) entry into the Contest. Only one (1) entry per person is allowed.
5. Winner Notification Process and Prize Claim Conditions
The Sponsor will make a minimum of two (2) attempts to contact each potential Contest winner via the email address associated with their account within three days of the Selection Date. In order to be declared a Contest winner, the potential Contest winner must: (i) respond to Prize notification within five (5) business days of being contacted by the Sponsor and (ii) correctly answer a time-limited mathematical skill-testing question to be administered by telephone by the Sponsor at a mutually convenient time.
A disqualification from the Contest and forfeiture of a Prize may occur if (i) the Sponsor's email to you is returned as undeliverable, (ii) the Sponsor is unable to reach you, (iii) you fail to respond to the Prize notification within five (5) business days of being contacted by the Sponsor, (iv) you fail to correctly answer the skill-testing question, or (v) you fail to comply with these Official Rules. If a winner is disqualified from the Contest, the Sponsor may select a new winner in accordance with these Official Rules.
6. Right to Void / Terminate / Suspend / Modify
At any time, the Sponsor retains the right in its sole and absolute discretion to: (i) terminate the Contest, or any portion thereof, (ii) modify or suspend the Contest, or any portion thereof, (iii) remove any submission from the Contest and (iv) vary the Prizes.
7. Limitation of Liability and Releases
You agree to indemnify and save Equitable Bank, its officers, directors, employees and agents, harmless from and against all liability of whatever nature to which Equitable Bank may be subject which arises out of your submission under these Official Rules, whether by reason of negligence, fraud, misrepresentation or other acts, errors and omissions for which you are responsible in law.
8. Protection of Personal Information
By entering this Contest, you consent to the collection, use, disclosure, and retention of your personal information for the purposes of administering the Contest and prize fulfillment. If you have consented to the use of your personal information for marketing and promotional purposes, you agree that the Sponsor may contact you with offers on products and services, and upcoming contests/programs and promotions. Your decision whether or not to receive such communications will not affect your chances of winning. For additional information, please see our Privacy Agreement.
9. General Conditions
By participating in the Contest, each Contest winner agrees to abide by and be bound by these Official Rules. Winners further agree to abide by and be bound by all decisions of the Sponsor, which shall be final and binding, without right of appeal, in all matters relating to this Contest and the awarding of the prize(s), including without limitation eligibility and/or disqualification of entries.
Sending money overseas just got easier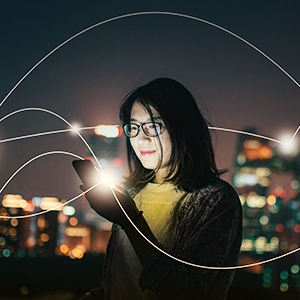 TransferWise makes international money transfers, fast, simple, and fair.

Use your EQ Bank Savings Plus Account and TransferWise to send money where it needs to go, with no hidden fees, mid-market rates and quick turnaround times!
Learn more
Remind me later
No thanks