On the run or on the fly
When you've got places to go and people to see, we believe banking shouldn't slow you down. That's why we've redesigned the EQ Bank mobile banking app with an all-new navigation bar, intuitive dashboard and updated features to help you manage your money on the go, no matter where you are.
Digital authentication
Sign in faster than it takes to order your morning brew. You can now use fingerprint or facial recognition to securely access your accounts.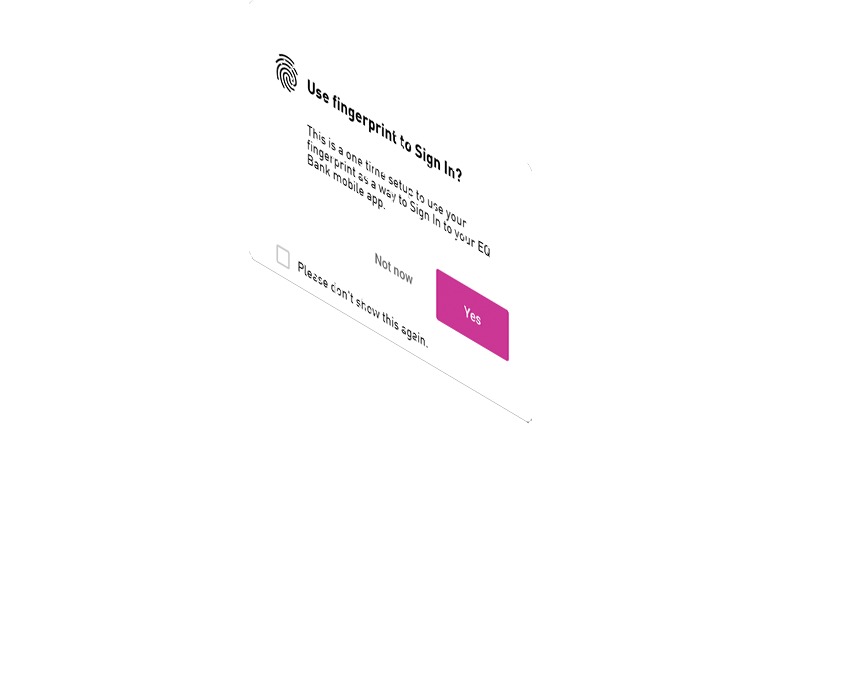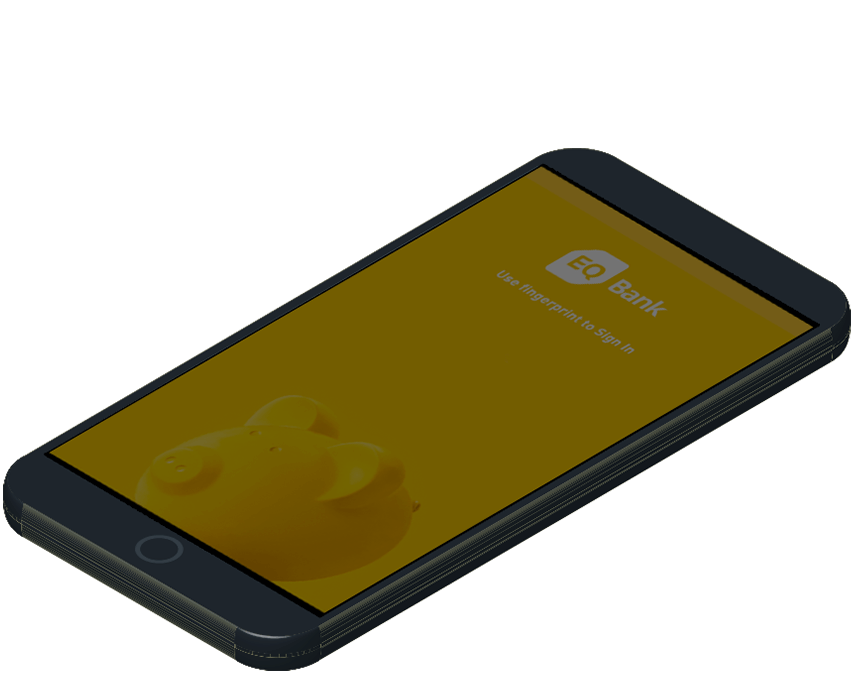 EQ to EQ transfers
Split the bill without separate cheques. Make instant transfers to friends and family who have EQ Bank accounts as part of your EQ Connections.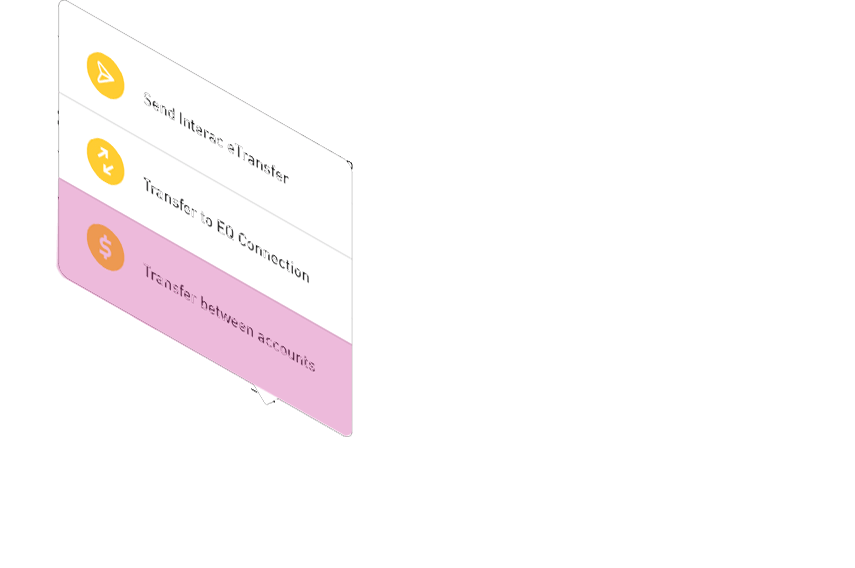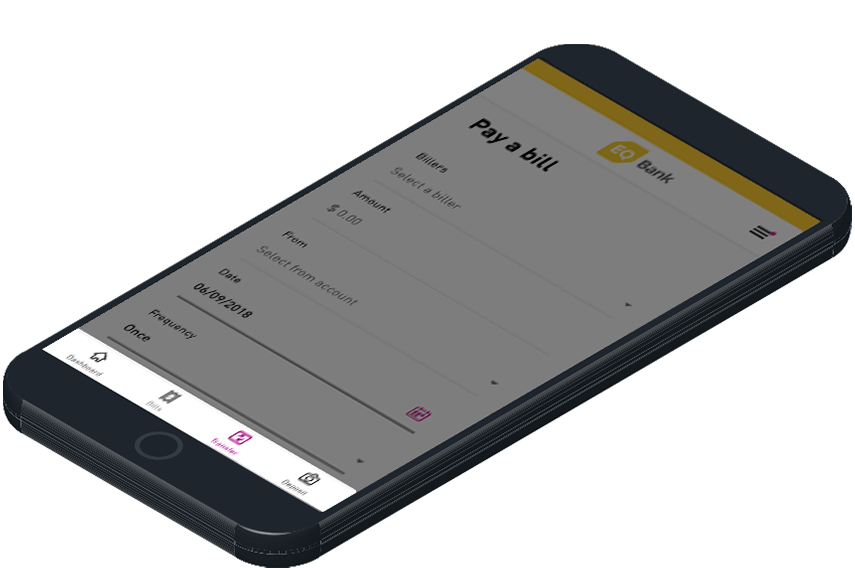 Features
Pay bills

Make payments, manage payees and view upcoming bills.

Transfer money

Move funds between accounts, EQ Connections or with Interac e-Transfers®.

Cheque deposit

Snap a photo of a cheque to deposit your money quickly.

Savings Goals

Set, edit and track the progress of specific goals you can create.

Fingerprint authentication

Press your finger to sign into your account (no typing required).

Facial recognition

Get access to your profile securely to see your accounts at a glance.

Link accounts

Add external accounts to make transferring money more convenient.

Manage alerts

Select your preferences to receive text messages or email notifications.

View documents

Download a void cheque to easily set up pre-authorized transfers.