Say hello to high interest GICs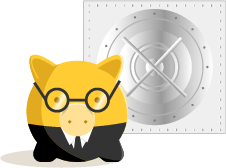 We're excited to let you know we now offer GICs. Earn up to 3.50% interest* guaranteed with full protection on the principal you invest. Get secure, high rates with special term options.
Learn More
Tell Me Later
Not Interested
Dedicated to Our Employees
We make every effort for employees to be connected to company developments and be "in-the-know" at all times.

From suggestion programs to town halls, strategy roll-outs, orientations and product launches as well as customer/employee surveys, the feedback allows us to develop initiatives to address issues and provide opportunities for improvement.
These programs help foster a solid reputation in the financial services industry. Most importantly, Equitable Bank is dedicated to encouraging teamwork in the broadest terms. Teams that play together, work together and that's why each year we take the time to hold company-wide events that challenge our employees in a spirited fashion.

If you are interested in a career at Equitable Bank, check out our current career opportunities.